On the subject of Georgian winemaking, I recently found these incredible old photos depicting various aspects of wine making and drinking. I found the photos on the British Library's Endangered Archives Project website, but they are originally from the National Archives of Georgia. The first three were taken by the photographer, Constantine Zanis, probably in the late 19th or early 20th Century. They are of a man tending grapevines, Men crushing grapes, and a line of qvevri – the traditional vessel used for Georgian winemaking – along the side of a road.
The next is a photo of a fantastic pair of drinking horns set in silver. It was taken by the photographer, Dmitri Ivanovich Yermakov, and is dated 1880.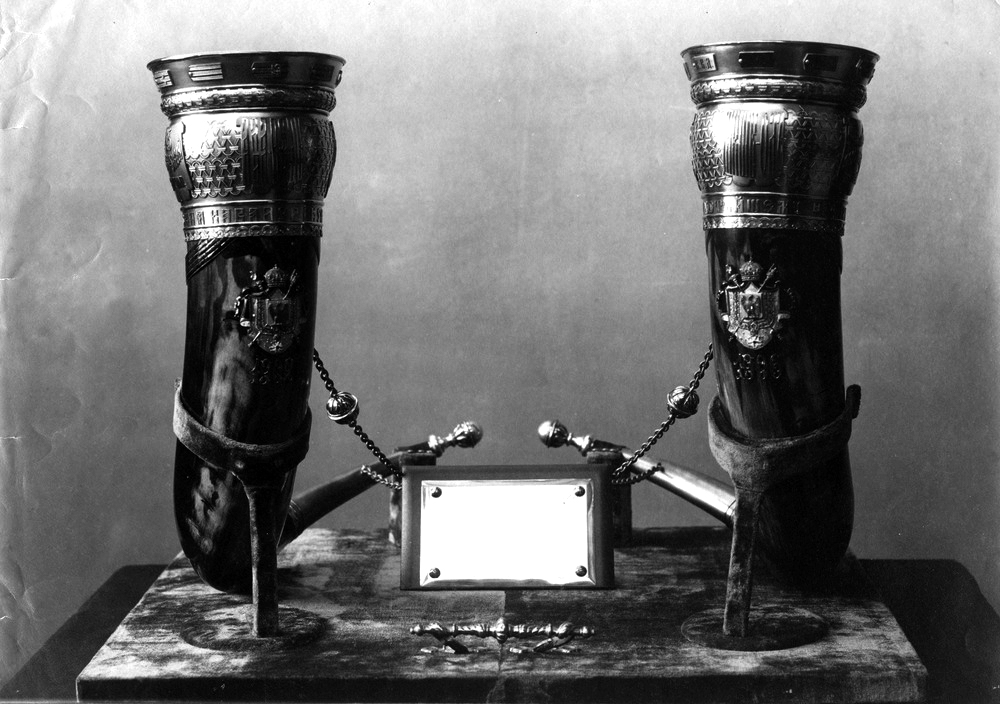 I've never enjoyed wine from a drinking horn, but imagine that it would somehow taste more . . . heroic.
The last photo is interesting because it shows men sampling wine out of a qvevri. The photograph is entitled Sampling Wine in Armenia. Although the oldest winemaking vessels are from Georgia, the practice was traditionally more widespread across the region – the term for qvevri in Armenian is karas. That said, it is not clear where this photograph was taken. I wonder whether it is in part of the territory that Georgia lost to Armenia during Sovietization, but clearly, the fashions seem to be Armenian. The photograph is by Gertrude Beasley, and is date 1923.